Japanese Culture & Speaking Lesson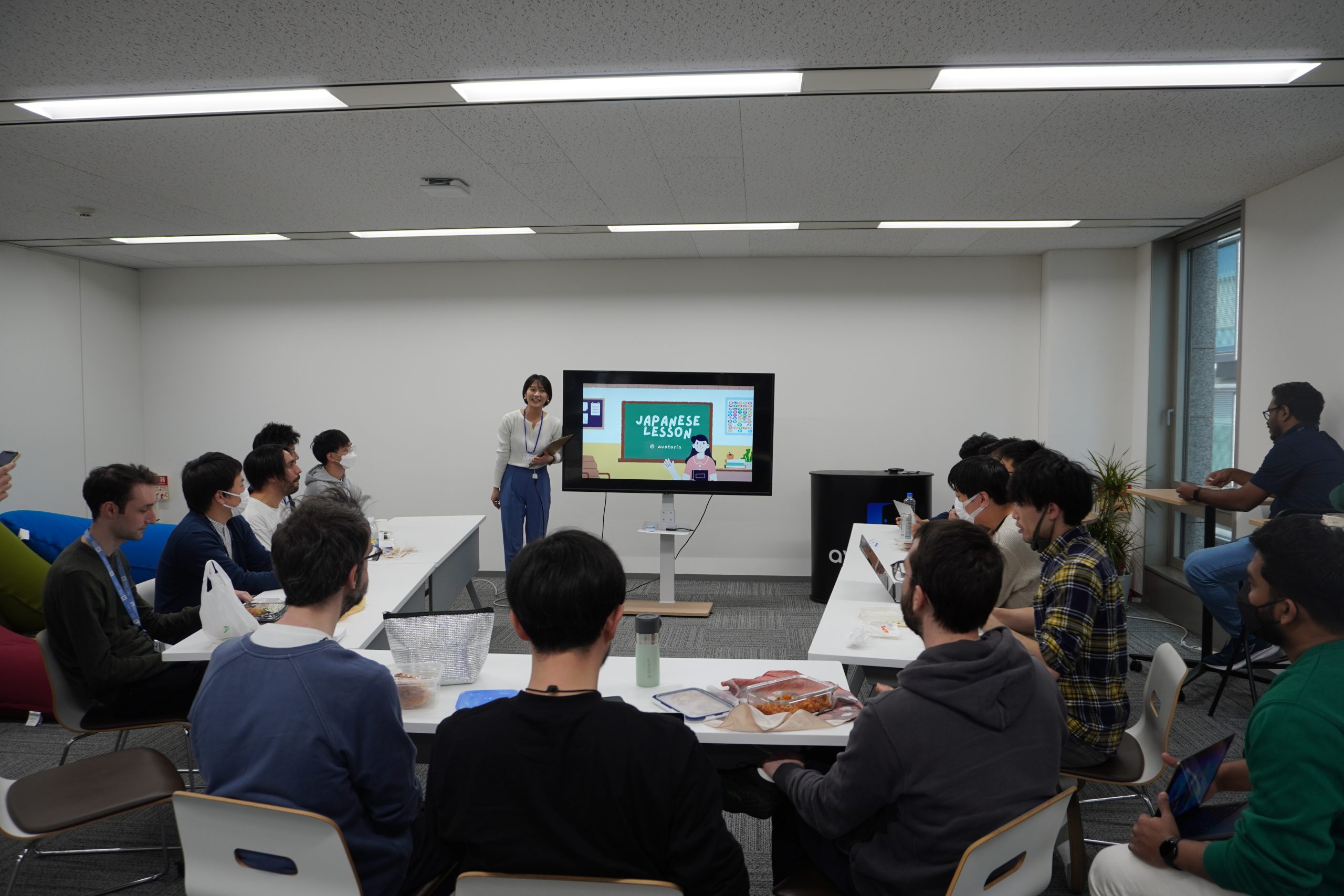 As of August 2023, avatarin has employees from 15 countries, including Japan. We use both Japanese and English for communication within the company. To improve communication and bring out the best in each other, we organize Japanese Culture & Speaking Lessons twice a month during lunchtime.
Japanese employees also join the lessons alongside foreign colleagues to support their learning as a team. Explaining daily Japanese words in English can be challenging, so Japanese employees also need to find effective ways to communicate. We respect each other and aim to find the clearest ways to communicate in both English and Japanese.
The lessons go beyond Japanese conversation and include team-building activities such as introducing oneself in Japanese and learning about Japanese culture. We use avatarin's own teaching materials and curriculum. During the lessons, we practice speaking out loud and creating a proactive and positive atmosphere to enjoy the experience!
We are learning the importance of understanding each other by using easily understandable language. These skills help us build effective communication.
Participants casually join the lessons during lunchtime, bringing their own lunches. We have various options like bringing lunch from home or enjoying lunch boxes from kitchen cars in the Nihonbashi-Muromachi area.
We value the importance of communication and growing together with our team. This culture helps advance the research and development of avatar robots and accelerates the implementation of avatars into society.