"The world is connected but the globalization, which we thought was advancing, is in danger with multiple crises ranging from COVID19 to geopolitical conflicts. The role of avatarin is more important than ever in the changing world."
avatarin's plan is an ambitious one. It is a unique and innovative collaboration between a large airline navigating trying times, and a group of members with an entrepreneurial spirit.
The company was spun off to combine ANA's assets, resources, network with quick decision-making and agile action, which are the keys to innovation. This is a bold challenge in a world that is moving toward confrontation and fragmentation. I am excited about the potential for this becoming a model of innovation from Japan, a country that is working to catch up in the digital world.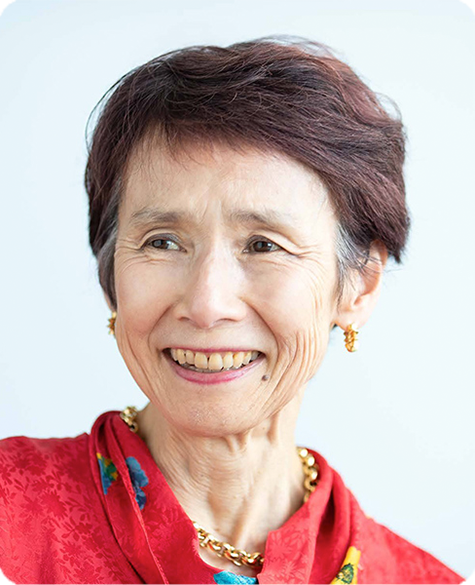 Yoko Ishikura
Professor Emeritus, Hitotsubashi University / Specializes in business strategy, competition, and global talent. Yoko earned her Master of Business Administration (MBA) from the University of Virginia, and her Doctor of Business Administration (DBA) from Harvard University. From 1985, she worked as a consultant at McKinsey & Company before she was appointed at Aoyama Gakuin University as a Professor of International Political Science and Economics in 1992. From 2000, she served as a Professor at Hitotsubashi University Graduate School of International Corporate Strategy and later taught as a Professor at Keio University Graduate School of Media Design from 2011. She is an external Director of the Board for Shiseido and Sekisui Chemical. She served as Japan's first Chief Digital Agency Officer and is also a member of the World Economic Forum's Expert Network. Additionally, she runs the "Global Agenda Seminar" and "SINCA – Sharing Innovative & Creative Action-" programs. Major publications by Yoko include "Strategy Shift" (Toyo Keizai Inc.), "Small Habits of People Active in the World" (Nikkei Business Jin Bunko), "Talpiot-Israel's Elite Training Program" (co-authored by Nihon Keizai Shimbun Publishing Co.), and "Global Career" (Toyo Keizai Inc.), "How to Create a World-class Career" (Co-author, Toyo Keizai Inc.).