"avatarin aims to develop the world's largest avatar platform that can control and manage thousands of robots at the same time."
Until now, most services required users to purchase robots to utilize them. The strength of avatarin is that you can remotely access a robot to teleport anywhere just by logging into the avatarin platform. We are developing a low-cost mass producible telepresence robot, real-time streaming protocol with industry-leading security, and a robot management core framework that will make it possible for massive simultaneously use of our new service.
With a very talented engineering team, we have been designing and developing in-house robots and a framework for control and management since the company launched in April 2020.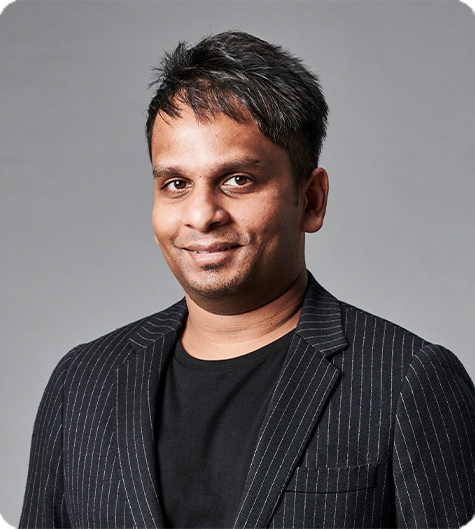 Charith Fernando
Executive Officer and CTO of avatarin, which develops remote-controlled robot platforms. Born in Sri Lanka in 1983, graduated from the University of Moratuwa, Faculty of Engineering, Department of Electronic and Communications in 2007. Completed the master's course at Keio University Graduate School of Media Design in 2010. In 2013, he received his PhD in Media Design on the doctoral program at the same graduate school. Researching virtual reality and humanoids from studying robotics, control systems, and embedded systems, In 2012, as a part of Ph.D research, he design and develop "TELESAR V", a robot system that allows you to feel a robot as an extension of your own body through sight, hearing, and touch. In 2017, he was the CTO of Telexistence Inc. with the aim of commercializing the telexistence technology. Currently, avatarin is challenging new businesses with low-cost mass production design, secure real-time streaming dedicated to remote control and robot management core framework.