"A global avatar platform will democratize skills, while inspiring innovation in Japan."
Japan is at a crossroads. Will Japan lead the digital transformation? Technologies such as AI, cloud, IoT, VR and AR are allowing new business models to be created. At the heart of every global technology giant is a strong platform business model and great customer experience. avatarin has a bold goal to build a global avatar platform that expands humanity's potential. The avatar platform will allow people in low-income communities to access the skills of the top professionals in the world, thus helping them achieve a better and more sustainable future. avatarin will inspire entrepreneurs to create innovative global platform businesses, while achieving SDGs.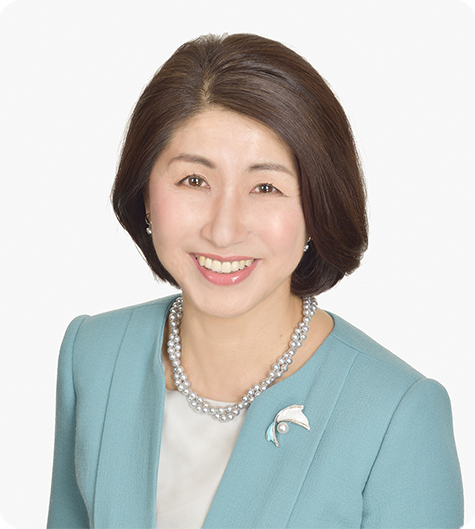 Saeko Arai
CEO of Acuray, Inc. / Certified Public Accountant and first female CFO of a Japanese corporation. After starting her career in auditing and tax accounting, Saeko co-founded an IT venture where she served as its CFO and oversaw accounting, general affairs, human resources and financial strategy. She went on to successfully lead the IT venture to its IPO, which was the first IPO on the newly established Mothers section of the Tokyo Stock Exchange in 1999. Saeko has vast experience across multiple fields ranging from the hotel wedding industry to the energy sector, serving leadership roles including CFO, Director and Advisor. She currently assists startups and medium-sized enterprises with management, finance and accounting strategy, as well as managerial accounting system implementation. She earned her MBA from Duke University's Fuqua School of Business. Her current positions include Professor at Hakuoh University, Member of the Contract Monitoring Committee of the Government Pension Investment Fund (GPIF), Member of the Information Security Auditor Selection Committee of the GPIF, Evaluator at the National Research Institute of Brewing, External Director of Tokyu Fudosan Holdings Corporation, External Director of Sumitomo Dainippon Pharma Co., Ltd., External Auditor of Aeon Credit Services Co., Ltd., and External Auditor of teamS.